BarCode ActiveX Control
Our Barcode ActiveX supports all popular barcode types:
Interleaved 2 of 5, Industrial, Code 39, Code 39 Extended, Code 11, Codabar, MSI, Code 128 (Auto, Set A, Set B, Set C), EAN Addon-2, EAN Addon-5, EAN-8, EAN-13, EAN-14, UPC-A, UPC-E, UCC/EAN 128, SSCC-18, PostNet, PlaNet, Code 93, Code 93 Extended, ITF 14

It is an extremely easy and powerful tool that will work flawlessly with any Windows application that supports ActiveX technology including Visual Basic, Visual FoxPro, C++, Internet Explorer Web pages, Microsoft Word, Excel, Access, etc.

Simply insert the Bar Code ActiveX Control into your application and specify a few properties in the properties window and your desired bar codes will be generated automatically.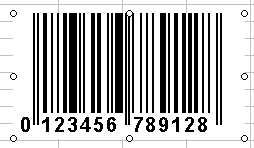 DataMatrix ActiveX Control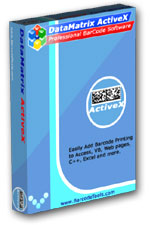 Data Matrix, the public domain code from RVSI Acuity CiMatrix, is a 2D matrix symbology designed to pack a lot of information into a very small space. The Data Matrix symbology employs Reed-Solomon error correction with data redundancy to guarantee a fast and accurate read. The symbol can store between one and 3116 numeric or 2335 alphanumeric characters.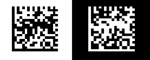 DataMatrix is one of the smallest and most dependable barcode symbologies.
Compared to other barcode types, Data Matrix is approximately 30 times smaller than a Code 39 barcode representing the same data.

Application support
You can use our DataMatrix ActiveX Controls in any application or programming environment that supports ActiveX Controls including Microsoft® Access, Excel, Word, Visual C++, C#, Visual Basic, Visual FoxPro, Visual Studio.NET, Borland Delphi, C++ Builder and more.

Our DataMatrix ActiveX Control supports ECC-200 error correction.
ECC200 is the newest and most standard version of data matrix error correction. It supports advanced encoding and error checking with Reed Solomon error correction algorithms. These algorithms allow the recognition of barcodes that are up to 60% damaged.
PDF417 ActiveX Control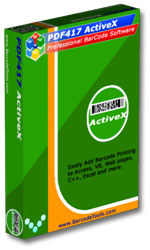 PDF417 is a high-capacity two dimensional bar code developed by Symbol Technologies, Inc. A PDF417 symbol can hold approximately 2000 characters of information, whereas a traditional linear bar code has difficulty holding more than 30 characters.

Our PDF417-ActiveX Control has all the features necessary to easily add professional quality barcodes to any Windows application including Web pages, database reporting and labeling, product packaging, document tracking, postal bar coding and special purpose barcode labeling applications.